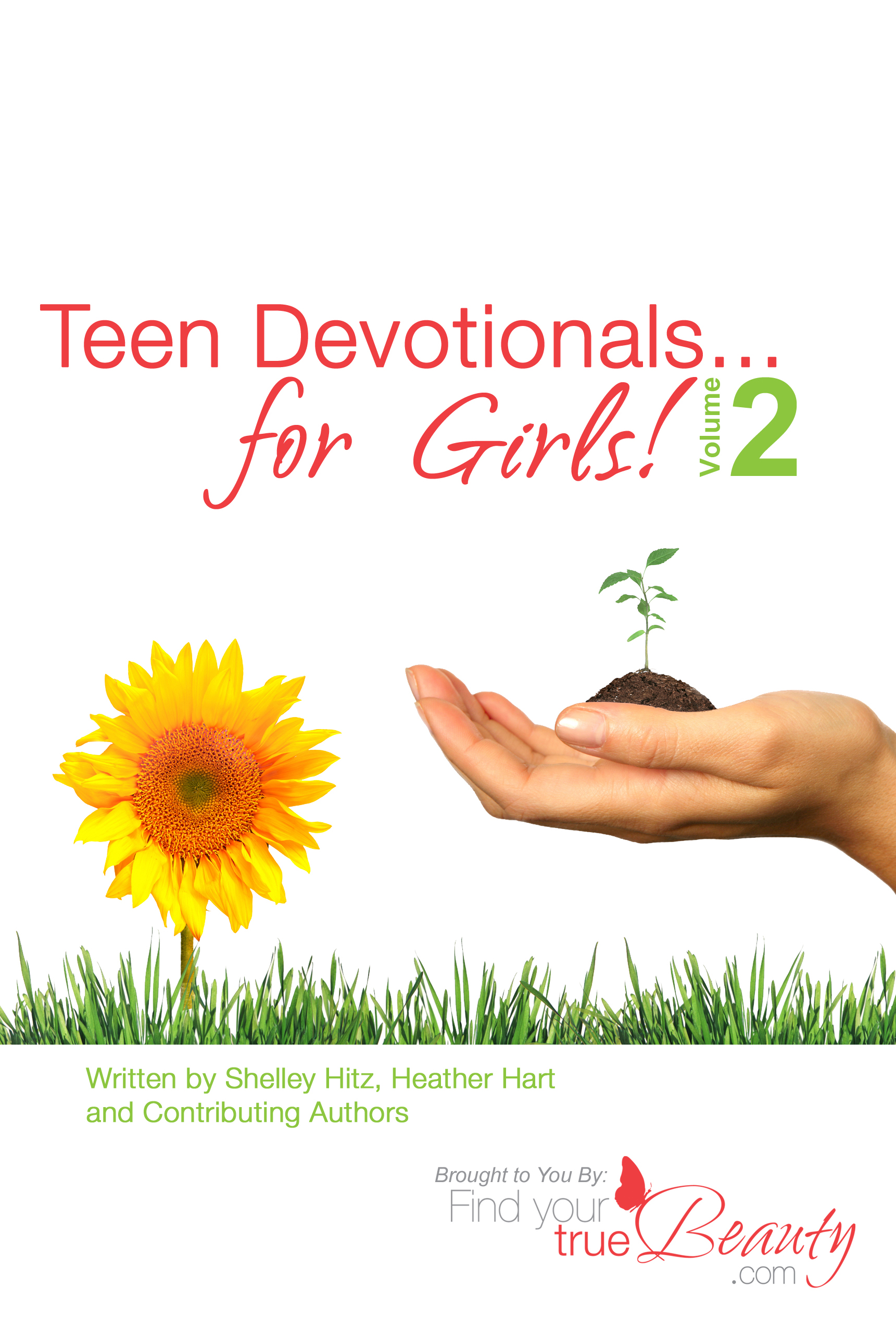 Hitz, Shelley, Heather Hart, and Other Collaborating Authors. Teen Devotionals … for Girls! Volume 2. Body and Soul Publishing, 2012
ISBN-13: 978-0615631622
ISBN-10:
0615631622
In this second book of short devotions, Hart, Hitz and other authors designed opportunities for teenaged girls to draw closer to God and find their true beauty in Christ. Each devotion is designed with a Biblical quotation and a brief commentary relating the scripture to the ups-and-downs, and ins-and-outs of the life of a teenaged girl. There is a question or questions for reflection or discussion, a recommended application step to implement the content of the devotion, and a short prayer honoring and petitioning God for help with the issue at hand.
The 90 devotions could be read from beginning to end or by flipping through choosing at random or by topic. These devotions cover the inner life, relationships, temptations, joys, and anguishes all of today's teenaged girls experience. This book is designed in such a way that it could be used by an individual or with a friend.
Parents and youth leaders could also use these devotions to help ones' teens to learn to apply God's Word to their daily lives. The devotions in this book are already read daily by teens around the world. They are used in Bible study groups and even at events like See You At the Pole.
Heather Hart also collaborated with Shelley Hitz on Teen Devotionals … for Girls! Volumes 1 and 2.
Hart is an author, author assistant
and a book marketer. She edited several other books, has done
ghost writing and other freelance writing. In 2012 she also published the e-book Book Marketing 101: Marketing Your Book on a Shoestring Budget. Other collaborations include:
Unshackled and Free: True Stories of Forgiveness
with C. J. Hitz and Shelley Hitz (Feb 29, 2012)
Shelley Hitz has been ministering to teens since 1998. Her main passion is to share God's truth and the freedom she has found in Christ.
She is an award-winning and international best-selling author. Her openness and vulnerability as she shares her own story of hope and healing through her books inspire and encourage. In addition to the two volumes of Teen Devotionals, she has published:
*
How to Find Free Christian Books Online
(Nov 29, 2012)
*
Trusting God When Bad Things Happen (Forgiveness Formula: Finding Lasting Freedom in Christ)
(Dec 9, 2012)
*
Healing For The Broken Hearted: Discover Lasting Freedom in Christ
(Dec 12, 2012)