Ater, Malcolm. The Hermitage House Miracle. Blue Ridge Mountain Books, May 31, 2012. CreateSpace/Blue Ridge Mountain Books
ISBN-10:
1470129361
ISBN-13:
978-1470129361 ASIN: B00881P756 178pp. List Price: Paperback $9.95 E-book $3.99.
Jamie arrives at the Hermitage House Orphanage after his mother is killed in a car accident. Jamie could not remember her not being his mother, but he had no memories before he started school when he was six.
Starting the first night at the orphanage, Jamie dreams strange dreams. Though he was now twelve, he knew that he was the blond-headed freckle-faced five-year-old boy in his dreams. In his dreams he also had a different mother and a father. The father promised to program him a videogame that was so real he would feel as if he were in it.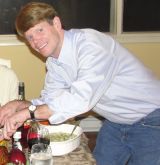 Sometimes dreams turn into miracles that originate in the heart for yourself and others.
What child has not wondered if he is adopted, or if the parents she has are her real parents? Miracles do happen. They happen every day. Malcolm Ater captures the dreams and the possibilities. This book will especially appeal to the 10-13 year old age group.
Malcolm Ater, a junior-high special-education reading teacher, knows the hearts and minds of the children who people and will be drawn to this piece of possibilities. Living in the area of West Virginia where The Hermitage House Miracle takes place allows him to bring not only his characters, but the background to life.
The Hermitage House Miracle was selected as the 2012 Pinnacle Book Achievement Award Winner for Best Contemporary Fantasy and also chosen as a 2012 Finalist for Best Children's Book by the West Virginia Writers, Inc.
I received a .pdf file of the book from NetGalley in order for me to provide my unbiased opinion.